June 10, 2005 at 10:07 am
For over twenty years, David Perry has been at the forefront of gaming. Beginning at the tender age of only fifteen, he has since developed thirty-six games (serving as lead programmer on twenty-four of them), and has seen his work released on twenty-three different platforms. Total sales of his game has surpassed $500 million. He has developed games for a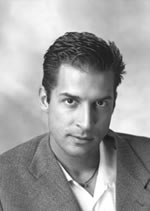 multitude of publishers, such as Mikro-Gen, Elite Systems, Probe Software, US-Gold, Mirrorsoft, & Virgin Games. it was at that last one that he achieved his greatest success up until that time. Between 1991 and 1993, Perry was responsible for some of the best platfomers available on the Genesis, including McDonald's Global Gladiators, 7-Up's Cool Spot, and the legendary Aladdin, which won him numerous awards and accolades from all over the industry.
After a healthy tenure at Virgin, Perry decided to strike out on his own, and formed Shiny Entertainment. It was here that he would create one of the biggest icons of the 16-bit era – Earthworm Jim. The game was a smash success and quickly became a marketing juggernaut, making itself visible in everything from action figures to a syndicated cartoon series. Sequels followed, and eventually Shiny moved on to other projects, including MDK and most recently, Enter the Matrix, for the Playstation 2, Xbox, and GameCube. The company became a wholly-owned subsidiary of Atari Inc. in 2002.
In addition to game development, Perry also strives to help others break into the gaming industry through his site www.dperry.com. He also regularly speaks at all the major industry shows and conferences, like the Electronic Entertainment Expo and Game Developer's Conference.
Mr. Perry was nice enough to take some time and sit down with Sega-16.
Sega-16: You had a string of hits while at Virgin Games, including Global Gladiators and Aladdin. Which was your favorite to work on?
David Perry: I think my favorite was Aladdin as our team was new on Global Gladiators/Cool Spot, and so I think we hit our stride on Aladdin. We were actually working on Disney's Jungle Book at the time, and I was very proud of our progress, then Aladdin was suddenly dropped into our lap (by Sega) as an emergency project, so I nabbed some of the Jungle Book ideas/code and that got Aladdin up and running really fast.
Aladdin in 1993 (to my knowledge) was the first time a movie studio treated a license with genuine respect, and Jeffrey Katzenberg lead the way (along with the movie's Directors Ron Clements and John Musker) to have Disney go and actually make new a ton of new exclusive Aladdin animations just for our game. The game was a massive hit, and that was much due to the incredible partnership between our team, Sega, Virgin, the directors, the Disney Staff, and Jeffery Katzenberg.
Sega-16: You were able to do wonders with the Genesis hardware. What did you think about it as a platform?
David Perry: When I first got a Sega Genesis, I struggled and struggled. The reason was I had a very loosely translated Japanese technical document for it. There were mistakes everywhere and sometimes I would spend an entire day, just to realize it was yet another typo. Interestingly, this also paid off as I found a way to double the throughput of the machine, and that was not documented, so I had an immediate head-start on anyone else that was sticking to the manual!
Overall I was impressed by the machine, then when I saw Sonic The Hedgehog running, I was "REALLY" impressed by the machine. It was a kick in the pants by Yuji Naka to all programmers at that time.
Sega-16: What was it like to work with Tommy Tallarico?
David Perry: Tommy was pretty new at the time I first met him. (He had started out as a game tester for Virgin.) He was absolutely consumed by passion for pushing game music. (Heck he still is today!) Anyway, I basically said to him, "Tommy, I want the audio to be amazing, you just tell me what you need." He was only stunned by this for a few seconds, and then started telling me "exactly" what he needed. He we went off to his office and poured his heart and soul into the audio. (Fighting with low-tech tools all the way.) The intro music to Global Gladiators showed what Tommy was capable of, when supported properly. From that day on, we ALWAYS gave him what he asked for!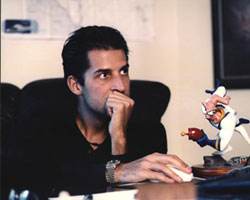 Sega-16: Were there ever any plans to develop original games for the Sega CD or 32X?
David Perry: We did look closely at the Sega CD and one of our programmers, Andy Astor, converted Earthworm Jim into Earthworm Jim Special Edition. Doing that version is what introduced us to Interplay (who published it) and later they bought the company! So we must have done something right! As for 32X, that one we just watched closely. We were a 2D company and the switch to 3D was going to be painful, luckily for us, the 32X never really took the world by storm. However 3D did; there was just no avoiding it! MDK was our first attempt at this new market.
Sega-16: When did you decide to leave Virgin? Were there any projects in progress that you had to leave?
David Perry: As I mentioned earlier, I was working on Jungle Book, then kind of raided it to get Aladdin done in time. Virgin then asked me to go back and finish up Jungle Book. There was some dispute as to what it should be, now that its heart had been removed, and Virgin just pushed to "get it done." At that same time, I got my Green card and so I could legally form a corporation in the USA. So that's what I did, and Shiny got going almost immediately. (That's now nearly 12 years ago.)
Sega-16: How did the concept for Earthworm Jim first come about?
David Perry: When I started Shiny, I hired some friends and they told me about this "amazing" animator called Doug TenNapel. I asked for him to do a demo before we would hire him. The demo was Earthworm Jim. I was so impressed, we not only hired him, we turned it into our first project. The character generated a lot of interest and we ended out with a TV Show by Universal Cartoon Studios on the Warner Kids Network, a comic book by Marvel, a toy line by Playmates Toys, thermos flasks, lunch boxes, bed sheets, underpants, Halloween masks etc.
Sega-16: Was the new material in Earthworm Jim: Special Edition done from scratch, or was it originally planned for the cartridge version?
David Perry: The Special Edition extras were made just for the Sega CD. They were ideas that we had planned, but never used. When we had brainstorming meetings for Earthworm Jim, EVERYONE had to present ideas as drawings, even if they couldn't draw. It was funny, and it generated more ideas than we could ever use. We had even designed the idea for the next Earthworm Jim game. If I ever get control of the Earthworm Jim rights again, I will re-hire the original team and fund that game. (It's the only original EWJ concept that should be done, as every licensee just didn't have the authentic sparkle that the property demands).
Sega-16: Sega was undergoing some internal management changes during the mid 90s. How receptive were they to you as a developer? How cooperative were they?
David Perry: Sega had given us game of the year awards, then when I knocked on the door without Virgin, they were very WEIRD. They warned me that there was no guarantee that we could ever ship on Genesis. So I fired up our demo of Earthworm Jim and suddenly the walls dropped down. We got the cover of Sega Visions magazine in that meeting, and after the game shipped, we won Game of the Year and Action Game of the Year.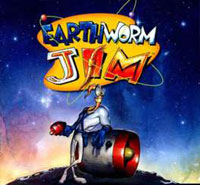 Sega-16: How did you feel about Earthworm Jim 3D? Do you agree with the way it was handled?
David Perry: I hated it, Doug hated it, I tried to stop it, but Interplay (who controlled the rights) insisted it go ahead. VIS did their best without proper support, but there was nothing we could legally do.
Sega-16: Any chance of a new Global Gladiators or Earthworm Jim?
David Perry: Now that Interplay is bankrupt, at some point Earthworm Jim might become available. If I get a decent chance to buy it back, I will. I would love to make another EWJ.
We greatly appreciate Mr. Perry taking the time to speak with us. For more information on his work, visit his web site, as well as the Shiny site.