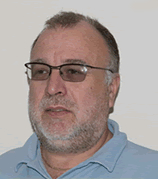 Computer gamers know the Bitmap Brothers well. Its products have been released on several formats, including the Genesis. Known for diversity and originality, Mike Montgomery and co. have been releasing hits since their debut with Xenonin 1988. This was quickly followed by a string of hits that cemented the Bitmap Brothers as one of the most respected developers in the UK. Not content to stick with traditional formats, many of the company's classic games have resurfaced on portable phones.
Sega-16 recently spoke to Mike Montgomery about the Bitmap Bros. work on the Genesis.
Sega-16: How did you get involved with video games?
Mike Montgomery: I taught myself to program in machine code in 1980, as I did not know anyone else who did. I could not compare notes or know how good I was. So I applied for a job that was advertised in a game magazine. I went for the interview and was offered the job, which took me by surprise. I said no, as I only wanted to know how good I was. The next day I phoned and said ye,s I would like the job, and it all started from there.
Sega-16: What made you decide to form Bitmap Bros.?
Mike Montgomery: We started as 3 mates working on Xenon. While doing Xenon, we had a new game idea (Speedball) and thought it was good to be a company, and the Bitmap Brothers was born.
Sega-16: Your company originally started out making games for the Amiga Computer, and your first games Xenon and Speedball, were huge successes. When was the decision made to move on to other platforms?
Mike Montgomery: Actually, we started on the Atari ST, as the Amiga was also 68000. As a company, we had to move with the times as new hardware came along.
Sega-16: What was your opinion of the Genesis hardware?
Mike Montgomery: Well the biggest problem was the amount of memory, as is with most machines. If we would have had more, we would have dome more to the games.
Sega-16: Speedball 2: Brutal Deluxe on the Genesis was an awesome game, though many gamers wonder what happened to the great Amiga soundtrack. Was this due to the Genesis' less-than-capable sound chip?
Mike Montgomery: Yes, and the lack of memory.
Sega-16: The Chaos Engine (Soldiers of Fortune in the U.S.) was a highly original title that stands apart from typical run-'n-gun games on the Genesis. How did the concept for it originate?
Mike Montgomery: Hmm, that's a hard one, and my memory cells aren't so good today. We basically just tried to make games that we wanted to play.
Sega-16: Why wasn't Chaos Engine 2 ever released for the Sega Genesis? A partially working beta is rumored to be floating around somewhere. Is this true?
Mike Montgomery: We did work on a version, and it has been leaked. I am told there is a demo version on the Internet somewhere. We could not get a publishing deal at the time for it, so we didn't have the money to do any more work on it.
Sega-16: Gods is considered a classic on any platform, and many gamers fondly remember its incredible A.I. How was this accomplished and was there anything you wanted to implement but couldn't?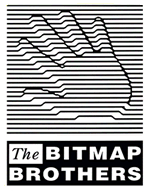 Mike Montgomery: I am sure there was plenty more that we wanted to put in, but it comes down to time and the pressure from publishers to finish a game and get it out to market.
Sega-16: Did you ever have any plans to support the Sega CD or 32x?
Mike Montgomery: We did want to do Xenon 2, Speedball, & The Chaos Engine. We did have the development kits for it but we couldn't find a publisher.
Sega-16: What's next for the Bitmap Bros.? Any chance of seeing a new Chaos Engine or Gods?
Mike Montgomery: Hmm, I am always looking at my old titles and trying to find a way. So watch this space!
Our thanks to Mr. Montgomery for chatting with us.