After weeks of rumors, it's been confirmed that not one, but a slew of Earthworm Jim games are in the works for next gen consoles and handhelds. Atari revealed yesterday that it had claimed the "online and handheld" rights to the brand, and it will produce several titles over the next five years.
The Worm Returns!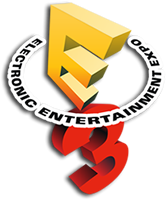 According to Atari, a 3D side-scrolling (yes!) game is already in the works for a "next generation handheld." Given that it's supposedly 3D, I'd wager on the PSP being the recipient, though the DS will most likely get in on the wormy action as well. What is exactly meant by the "online" rights is still a mystery, as it could mean a new downloadable game or even the appearance of the original two titles on Xbox Live or the Wii's download service. The new portable game will feature expansive levels for exploration, power ups, and Jim's trademark humor. A two-player competitive mode is also in the works.
Shiny is already laboring away on the first game, and our favorite invertebrate is slated to make his return sometime next year. No news has been released as to whether or not the new consoles will partake in the slimy goodness, but it's a pretty safe bet to say that they won't be left behind.
Time for a Reunion?
As rumors abound about the original Earthworm Jim team reuniting for another go at the series, but nothing has been mentioned about how it ties into this recent announcement. With David Perry's departure from Shiny Entertainment, it remains to be seen just how involved the creators will be with the new games. Hopefully, they'll have more than just a consulting role or something.
As always, Sega-16 will follow this story as it develops and report on any new developments.