Normally, this series is reserved for game developers, composers, and producers. This time, however, we're going to go a different route. Today, we're going to take a look at someone who has operated behind the scenes at Sega for over three decades and has played an integral role in the developer's fortunes since the Master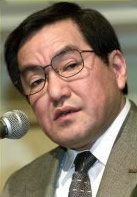 System. Though many know him as one of the mainstays of Sega's corporate structure over the past decade or so, Hideki Sato has one particular distinction that puts him in the upper echelon of Genesis personalities:
He was the man behind the creation of Sega's arcade and home hardware, including its most successful console, the Genesis. Yes, during the end of the 1980s, Hideki Sato was feverishly concocting Sega's newest generation of hardware, and by doing so, set the company on the course to market dominance.
A Humble Start
Born in Hakkido, Japan on November 5, 1950, Sato got his start at Sega in April of 1971. As one of the many drones working on different projects, he was a part of the group that first introduced commercial video games in Japan in 1973. Two years later, Sega released Rodeo, its first microprocessor-based game. For the next eighteen years, Sato would work his way up the corporate ladder through his incredible work in research and development, eventually landing the position of Director and Deputy General Manager of R&D in 1989. It was here, along with a talented team of developers, that he would achieve his greatest success.
The Coming of Genesis
After the Master System suffered a major defeat before a seemingly invulnerable NES, Hayao Nakayama knew he needed something special with which to combat Nintendo, which was eating up the video game market at a frightening pace. He turned to his new R&D director to come up with something that would put Sega on equal footing with its rival and eventually outperform it. The lackluster performance of the Master System in the U.S. (due in large part to Nintendo's iron clad hold on third party publishers) could not be repeated, and a big impression had to be made. Thus the new console's power had to be obvious to even the most diehard NES fan. Furthermore, Nintendo's own next generation console was already in the planning stages, meaning that the clock was ticking and not in Sega's favor.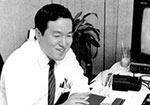 Sato knew that the NES was nearing the twilight of its time as a viable platform. Already approaching its third birthday, the technology was getting pretty long in the tooth. What was needed was a console that could instantly make the NES obsolete and show that Sega was at the cutting edge of gaming hardware. Time was of the essence, so Sato opted to adapt already existing technology, as he had neither the time nor the budget to start from scratch. His team redesigned Sega's popular System 16 arcade board, which turned out to be a brilliant idea. Not only was the MK-1601 (the prototype's in-house designation) close enough to its arcade sibling as to allow easy and faithful ports of existing and future arcade games, it was also backward compatible with established 8-bit hardware. A simple adapter would allow the entire library of Master System games to be played on the machine, and this instantly gave it a library of almost two hundred titles.
The Genesis steadily gained momentum, eventually eclipsing Nintendo's SNES by 1993. This gave Sega market dominance for the first time in its history, and Nakayama quickly attempted to capture lighting in a bottle again. The Sega CD and 32X followed, eventually being discarded in favor of the Saturn (for that sad story, see our feature Tom Kalinske: American Samurai). The great success the Genesis enjoyed from 1989-1993 earned Sato a promotion to Managing Director and General Manager of Hardware Development and Design in June of 1993. He would continue to work on hardware, being involved with all systems up until the Dreamcast, before taking on a completely administrative position in 1998 as Corporate Senior Vice President, Deputy General Manager of Consumer Business in Charge of Consumer Development and Production.
Life after Hardware
As the years passed, Sato rose through the ranks, eventually becoming vice president and representative director in late 2001. He was unexpectedly thrust into the position of company president after Isao Okawa suddenly died on March 16th the following year. His first order of business was to return Sega to profitability, something that had been eluding the beleaguered company since the mid 1990s. One of the most difficult tasks he faced was overseeing the discontinuation of the failing Dreamcast, which saddened him greatly. Although Sato had held many administrative positions, he was first and foremost a hardware developer. Seeing his creations fail to achieve the desired level of success was a terrible blow to him, and having to be the one to oversee the death of the Sega's final console must have been especially hard. Ever the professional, he put the good of the company ahead of himself with his characteristic humility and wisdom. "The most important thing is the attractiveness of the contents we will supply," Sato once said in a press conference. "Game hardware is just a box to deliver those contents."
Pretty positive thinking for a man running a company that saw a $472.2 million dollar loss in 2001, its fourth straight annual loss.
Transforming Sega from a hardware manufacturer into solely a software publisher was no easy task. Along the way, Sato had to fight off rumors of a supposed Electronic Arts takeover, a buyout by Microsoft, a merger with rival Namco, as well as iron out a deal that would unite Sega with Sammy Corporation. The deal with Sammy finally did go through, and he stepped down as president in March of 2004, when Sammy CEO Hajime Satomi took over. Sato stayed on as vice chairman and also currently serves as vice chairman of the Computer Entertainment Supplier's Association.
Once A Sega Man, Always A Sega Man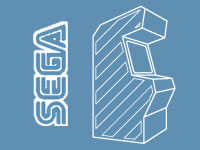 Few people at Sega have been through the ups and downs that Sato has, and through it all, he has maintained a staunch loyalty to the company that has seen him grow. He doesn't wield the power he once had as president, but somehow I doubt that bothers him. It always seemed to me like he accepted the role only because he was most likely chosen as Okawa's eventual successor when he was named the only other representative director. Groomed for the position or not, he did his best to improve the company he loves so much, and he set the groundwork for Sega's return to profitability in 2005.
A veteran of the company for over thirty years, Sato continues to come up with ways to make Sega better. The era of Sega consoles may have passed, but it's pretty much a guarantee that wherever the company gets involved with new arcade or home hardware, Hideki Sato will somehow be a part of it.
Sources