Slow but as constant as the changing tides, news from around the Genesis world continues to trickle in. And as you've probably already guessed, wherever there's Genesis news to report, you'll find us. This time around, some interesting info has come to our attention, and as always, we've gathered it all up into small bites in one place, easy for you to digest!
Not Your Proto-Typical News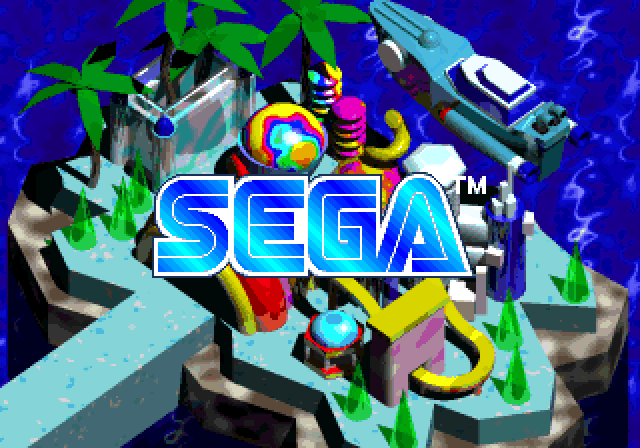 Earlier this month, a proto collector who goes by the handle "drx" revealed that he had over a thousand Genesis, Sega CD, and 32X prototypes to be released. According to him, this massive (and expensive) lot consists of a complete year's worth of testing archives from Sega of America, specifically 1994-1995. Since all third party titles went through Sega for testing (as we detailed in our interview with former third party tester Tom Byrne), there are quite a few non-Sega games included in the mix. drx made his Sega gold mine available for all to enjoy on February 23.
The significance of this find is immeasurable to the hacking and homebrew community. These aren't dumps, folks. They're the original developer files, used burn images to cartridges. Here's what's included: 155 Sega 32X prototypes, 300 Game Gear prototypes, 464 Mega Drive prototypes, 94 Pico prototypes, 6 Game Cube prototypes – 1024 prototype overall. That's easily the biggest find of its kind, and you can get more information (as well as the download) directly from the Hidden Palace website.
As time goes on, drx will also be releasing protos for the Sega CD, Dreamcast, and other consoles. Definitely something to look forward to!
Not So Dark at This Castle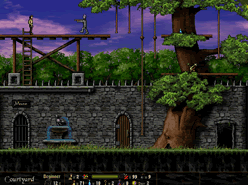 Dark Castle is infamous among Genesis gamers. Everyone who's even tried to play this train wreck will agree that it's the product of drunk monkeys with ADD. Unfortunately, such a nasty plague neither began on nor was it confined to strictly the Genesis. Nope, computer gamers suffered as well, and guess what? Another sequel might finally surface. The third – yes, third installment is now available in demo form for Mac users from developer superhappyfunfun, the same group that developed the original for cell phones.
This is a sequel that's been a very, very long time coming, and hopefully it will be good enough to cleanse out the horrible taste that the original still leaves in people's mouths after playing it. Among its notable features are fifty levels, including completely remastered versions of the thirty levels from Dark Castle and Beyond Dark Castle, twenty-five orbs to collect, new monsters and foes, and game recording and playback for sharing your accomplishments. All in all, this sounds like it has the potential to actually be quite good, but only time will tell, and Sega-16 will do its best to get a hold of a copy for a full hands-on when it's finally released.
Where's the LOVE, Sega Superstars Tennis?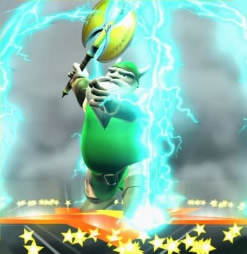 Ok, this is getting pretty ridiculous. Sega Superstars Tennis honestly has a deep enough selection of roster candidates to all but ensure that it blows its Nintendo counterpart out of the water, but it seems that Sega still can't seem to remember what kind of company it was before 1995. I know that the business fiasco that was the Saturn is enough to give any company a mental block, but Sega is increasingly distancing itself from or "reimagining" its roots. Frankly, I'm getting tired of it.
Sega Superstars Tennis is only the latest example of this. Where is Joe Musashi? VectorMan? Kid Chameleon? Ristar? Anyone from Phantasy Stars 2-4? Aside from Sonic and his posse, the only Genesis character confirmed so far (the game ships March 18) is Gilius Thunderhead from Golden Axe, and well… just look at him. It looks like he's had one too many beers since his last video game appearance. Alex Kidd is also available for use, but the sixteen character roster is decidedly Dreamcast heavy. You've got your Jet Grind Radio, Samba De Amigo, Space Channel 5, and ChuChu Rocket stages and characters, but where's the 16-bit love?
The game is being developed by Sumo Digital, the makers of Virtua Tennis, so I'm sure that it plays like butter. Unfortunately, the distinctive lack of characters from before 1995 is just more proof that Sega is clueless as to the strength and brand recognition of its own heritage.
Back to the Game Room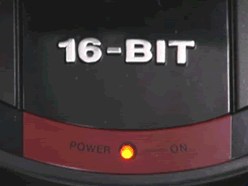 You may remember our interview with Classic Game Room creator Mark Bussler and our hands-on with his DVD release of the best moments of the pioneering Internet show. Taking a tongue-in-cheek approach to reviewing, Bussler and cohost David Crosson provided lots of footage of the games they covered, something never before seen when the program debuted in 1999. Now, Bussler and company have revived the brand as Classic Game Room HD and are releasing periodic installments of a new version. Several episodes have already been completed and are available for viewing on YouTube, but what better way to start than with a two-part review of Technosoft's classic Thunder Force III?