More Vintage 16-Bit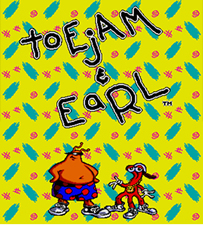 By now, everyone has probably heard that both ToeJam & Earl games are coming to Xbox Live arcade and Playstation Network on November 7, 2012. Updated with online co-op support and achievements/trophies, fans will finally get to play these games on modern consoles with anyone they want. It's a bit unfortunate that Playstation 3 owners will get the games sold separately, as they did with the Monster World collection. That was sold as a single bundle on Xbox Live, and the TJ&E Collection is going the same route. We'll definitely be playing this one, and we're going to have a major collection blowout review on these two sets once they hit.
With all the neat collections we've gotten recently, one has to wonder what else is up Sega's retro sleeve. Hopefully, this is the start of a revival of the Sega Vintage Collection, and we'll be seeing more games over the coming months. Be sure to stick with Sega-16 for coverage of them as they hit!
A Phantasy Renewed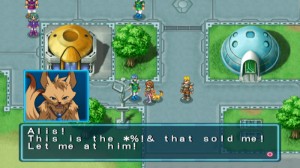 Way back in 2005, Sega fans everywhere cursed the dark(force) for Sega's decision to not localize the incredible  Playstation 2 Phantasy Star Generations remakes. Featuring improved visuals and sound, these were games that fans simply clamored for, but their pleas fell on deaf ears.  Years went by, but the irritation of having to watch videos or suffer through the games in Japanese lingered.
Fast forward to 2012, and a great group of fellows over at the Phantasy Star Cave have translated the first installment of the series! Localized to be as accurate to the original script as possible, the new patch allows players to maintain their Esper's U.S. name of Lutz or use the original Noah. Patching and burning a copy is easy (easy enough for everyone to figure out for themselves how and where to proceed), but a modded PS2 or emulator is needed. As soon as we can acquire the necessary means to get a copy up and running, expect a fully in-depth hands-on.
Let's hope that feedback is enough to motivate the group to translate Vol. 2!
More New Genesis Games!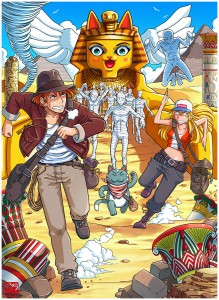 With the success of post-mortem releases by Super Fighter Team and WaterMelon, more fans are getting in on the action. The latest title, set to release in October of 2012, is a Genesis port of the Gem Software 1984 Amstrad release Oh Mummy. Players take the role of a pair of treasure hunters who has to navigate mazes filled with monsters to unveil all the hidden treasures. Its simple, yet addictive gameplay harkens back to the golden age of arcades and home titles, something many old school gamers are sure to appreciate. At the very least, it will give us a break from all these awesome new RPGs!
Spanish developer 1985 Alterno has reworked the game's visuals and gameplay for the Genesis, and a dedicated cartridge release is inbound, full-color manual and all! Best of all, everything is made of new materials, and the new version looks to be the best yet. 1985 Alterno are backlogged, but the group promises to fulfill all orders made, so head over to their website and get one while they're hot.
As always, we'll be giving it the full treatment upon release, so stay tuned! In the meantime, check out the promo video below and get ready for another quality Genesis release!
Too Much Free Time
For those who haven't heard by now, a pair of industrious Frenchmen named Dyak and Furrtek decided that the rumble feature found in modern games wasn't good enough, so they decided to take things one step further. Using shock collars designed to keep dogs from barking unnecessarily, the duo modded their Genesis consoles to signal the collars whenever the in-game character they're using takes a hit. The kick is that they wore the collars themselves, getting shocked while playing. Get ready for some real Sega screams! This is a bit too morbid for our tastes, it does probably make playing Street Fighter II more fun, or Time Killers just fun, period!
Check out their video to see what the Jackass cast would do if they played Genesis… and were French.
Oh Mummy artwork property of Kyabetsuman.