September 8, 2016 at 8:00 am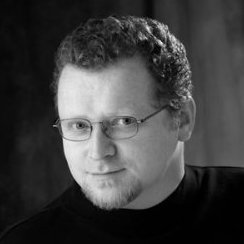 During the heyday of the Genesis and Sega CD, many companies had teams working on both machines. Often, versions of the same game were released on cartridge and CD, and team members would move between the formats or sometimes only work on a single version. Game Artist Robert Hunter had experience with both pieces of hardware during his time at Malibu Interactive and at Clockwork Tortoise. While at both companies, he worked on Sega CD games using the Batman license, as well as other titles like Ultraverse Prime. He was also part of the group working on the unreleased X-Woman game on the Genesis.
Sega-16 recently sat for some Q&A with Mr.  Hunter, and he shared details about his time at bot Malibu Interactive and Clockwork Tortoise.
Sega-16: How did you start as a game artist? Was Ocean your first job in the industry?
Robert Hunter: I was working on stuff at home and sending out applications to various companies. I had met a friend at Glasgow computer store who knew someone at Ocean and they put in a good word for me. After knocking up some test sprites for them I was hired soon after. Yes, Ocean was my first job in the industry.
Sega-16: From there you moved on to Malibu Interactive. Which games did you work on there?
Robert Hunter: At Malibu U.S. while it was still call Acme, I worked on Wings 2: Aces High and did some bits and pieces for the Batman games also. We started on a project called Sports Talk Wrestling, but I bit off more than I could chew there and the project was cancelled. My visa was up and I moved back to Britain to work in Malibu's Derby office. I worked on the SNES version of Prime, which I think was also cancelled. I did intro and cut scene graphics for Time Trax, which I think actually got released.
Sega-16: You worked on the Genesis version of Batman Returns, and you're listed under a different last name (Hemphill). Is Hunter your professional name?
Robert Hunter: I changed my name to Hunter in 2008 for personal reasons. I just never really liked Hemphill. It was one those names you always had to spell to people because it's supposed to be pronounced Hemple.
Sega-16: Many have commented that the Genesis Batman Returns uses very dark colors, like dark blue and purple), which can make some of the detail hard to see. Was the dark tone of the game's art intentional?
Robert Hunter: I never had anything to do with the art direction in Batman Returns. I believe it was originally being made by another developer but was so bad that Acme/Malibu was hired to fix it.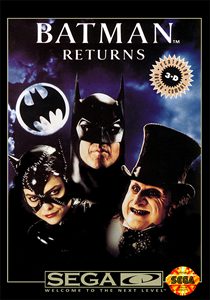 Sega-16: You did additional artwork for the Sega CD version of Batman Returns, which included the platforming sections. What kind of new art did you do for those?
Robert Hunter: My art contributions were very minor for Batman Returns, maybe some UI and a sprite, I think.
Sega-16: You're listed in the credits of the Sega CD Ultraverse Prime game. Do you know why the SNES version was cancelled?
Robert Hunter: Prime was cancelled for the same reason as many games back then I think. It's development was going nowhere, and it probably had no firm game design or schedule and was racking up money with no end in sight. Also, Malibu was obviously in financial trouble then, as soon after they folded, I believe.
Sega-16: How did you arrive at Clockwork Tortoise?
Robert Hunter: When it looked like Malibu was closing its doors, I got in touch with my old friends from Ocean, Steve Thompson and John O'Brien who had started their own company called Clockwork Tortoise. They offered me a job there, back in CA. I mostly worked on the Sega CD Batman and Robin and X-Women.
Sega-16: Many artists had to find ways to work around the limited color palette of the Genesis. Was this ever a problem for you?
Robert Hunter: It was tough, but thanks to how fuzzy NTSC displays were, you could create very cool dithering patterns that looked seamless to give you more colors than really existed.
Sega-16: You worked on the Sega CD version of Adventures of Batman & Robin but not the Genesis one.  What was your role in its development?
Robert Hunter:  For the Sega CD Batman & Robin, I created most of the environment stuff: the buildings, bridges, backdrops, and a lot of the vehicles – the exception being the virtual computer levels; I think Steve and Noel created most of those.
Sega-16: Were there different teams working on the cartridge and CD versions during the process?
Robert Hunter: Yes, the cart and CD teams were different. Steve Thompson and John O'Brien worked on the cart, while me and Andrew Green were the primaries on CD. Noel Hines was also creating some stuff like the rendered batmobile and batwing.
Sega-16: Were you working on any other games when you left? I know there was an X-Woman game that was under development at Clockwork Tortoise. It was never completed.
Robert Hunter: Yes. X-Women was the game we working on when Clockwork crumbled. I was working on the character sprites with Chris George.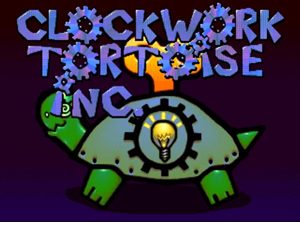 Sega-16: Why did you leave Clockwork Tortoise?
Robert Hunter: Steve Thompson was not happy working in the U.S. and left the company to go back to Britain. Without the core artistic talent there and the X-Women game seeming more than a bit unfocused, it just fell apart. I went to down to Paradox Interactive to work on Thrill Kill, yet another cancelled game in my career.
Sega-16: Which games for the Genesis did you enjoy working on the most?
Robert Hunter:  I enjoyed working on the X-Women the most. Even though the game was barely more than a demo level, I thought the quality of stuff we had done was great. It's a shame it never saw the light of  day.
Sega-16: Do you ever miss creating art for 2D games? Why (or why not)?
Robert Hunter:  I actually did some 2D sprite work not long ago for an Adventure Time game. I'm not sure I really miss it, even though I have nostalgia for those days. It's very time consuming to create and always having been more of a technical artist I find 3D suits me better.
Our thanks to Mr. Hunter for taking some time to chat with us!