January 23, 2017 at 8:57 am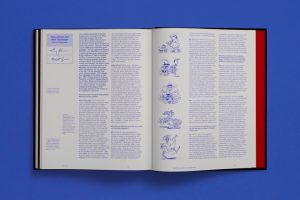 A few years ago, we reviewed an incredible book by the British publishing house Read-Only Memory called Mega Drive/Genesis Collected Works. The tome is an incredible resource, boasting an extensive history of the Genesis by respected journalist Keith Stuart that includes input from such scarcely-heard voices as David Rosen and Hayao Nakayama. There are also tons of never-before-seen concept art, diagrams, and scans of design documents, many of which are in full color. Its biggest feature has to be the 28 interviews with Sega developers, including Yuji Naka, Yu Suzuki, Makoto Uchida, Michael Latham, and more. It's a beautifully-crafted, hardcover tome that absolutely should be in the library of any serious Genesis fan.
Naturally, the book sold like gangbusters, and it was soon out of print. Now, Read-Only Memory wants to reprint it, and it's taken to Kickstarter to get the project up and running. The new printing will be to the exact same standards as the first, and backers this time can score a cool exclusive Mega Drive-themed bookmark and tote bag when they support the campaign. Those interested in backing the Kickstarter can head over to the project's page and make their pledge (also check out our video review of the book). We wholeheartedly recommend it, as this is perhaps the best love letter to Genesis fans that's ever been crafted. It might not get another printing, so take advantage of the chance to own the perfect Sega coffee table book.