After weeks of speculation and teasing, Sega has finally revealed its new Sega Forever program. Available now for Android and iOS systems, the service offers free downloads of Sega games from every console. Yes, every console, which means that we should be getting some Saturn and Dreamcast goodies! Even the SG-1000 is included! Hopefully, this will mean I can soon play Girls Garden on my Samsung Galaxy phone.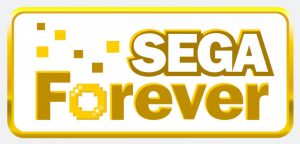 Each game comes with the ability to save your progress, leaderboards, fully-integrated Bluetooth controller support, and offline play capability. Right now, several Genesis classics are available, including Sonic The Hedgehog, Altered Beast, Phantasy Star II, Kid Chameleon, and Comix Zone. No other console games are up, but Sega promises new titles monthly at a rate of about two games per week. According to Sega's Chief Marketing Officer Mike Evans, the plan is to include games not released in the West, such as Segagaga. Saturn support is reportedly a while away, but it's at least nice to know that it's coming.
At the moment, the Sega Forever page is kind of sparse, but that's because it just launched. You can sign up for game release alerts and comment on what titles you'd like to see. Hopefully, this will make the jump to consoles sometime soon as well. More information on how Sega Forever came to be and what the publisher's plans are can be found in this excellent article from GamesIndustryBiz.