With a new year, there are high expectations for what lies in store for our favorite Sega machines. Some products have been recently announced, while others have been slow cooking for months or even years. Regardless of what kind of item or games are in the works, there are some highly anticipated titles coming for Sega fans, and hopefully, they'll all land in 2018. We've compiled a short list of some of the most anticipated. Of course, it's probable that some or even all of these games may slip into the next year, but we're hopeful that we'll at least get to play some of them during the next 12 months.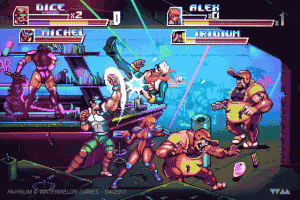 Undoubtedly the most wanted item on this list, Watermelon Games' beat-'em-up Paprium has been creating a frothing demand for years. It's expected to shatter the game cartridge memory ceiling and bring gamers incredible visuals, rock solid gameplay, and some incredible music. Watermelon's resident mad scientist Fonzie has been laboring in secret for years, and there have been several setbacks, including an airline loss of a development kit in 2016. Despite the lack of updates from Watermelon and an unclear release date (hinted to be sometime soon), expectations remain high. Watermelon went above and beyond to on its promises with Pier Solar, and we expect no less with Paprium.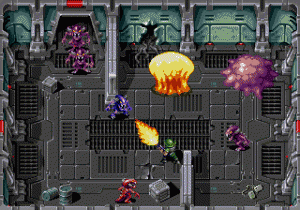 Take the arcade fun of Smash T.V. and add the phenomenal sprite work of pixel artist Henk Nieborg (Misadvetures of Flink, Shantae), and you get Xeno Crisis, one of the most exciting new Genesis releases for 2018. The project has been funded so thoroughly on Kickstarter that it's already hit several of its stretch goals, including a physical Dreamcast version. The combination of two-player cooperative action, eight-directional shooting, and some gorgeous visuals make Bitmap Bureau's new title one to watch, and we can't wait to get our hands on this one. Xeno Crisis is slated for an October 2018 release, to coincide with the 30th anniversary of the Mega Drive's Japanese launch.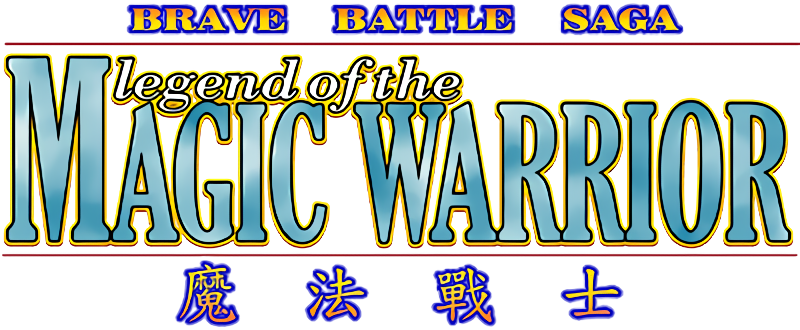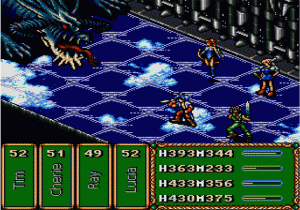 Though it's been available in ROM form for some time now, the 1996 Taiwanese-only RPG Brave Battle Saga is finally getting a licensed, physical release. Piko Interactive is one of more underrated aftermarket developers out there, and it's been providing a steady stream of solid Genesis releases for a few years now. Brave Battle Saga has been cleaned up significantly, with a new translation, bug fixes, and a quality physical release. What makes this game interesting to me is that is looks and plays much like the Capcom's Breath of Fire SNES RPGs, a style not widely seen on the Genesis. Preorders open around March, so it will be interesting to see how this one turns out.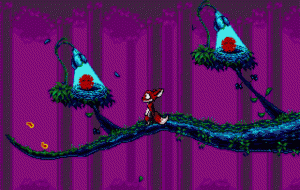 As one of the more low-key homebrew Genesis projects, Tanglewood shows a ton of promise. It's the work of a single developer named Matt Phillips, and as he explained in our interview, he's making the game using the same tools that would been used 25 years ago to create as authentic an experience as possible, including programming the entire game in 68000 Assembly language. Details have been few lately, but hopefully work has continued at a pace that would allow Phillips to maintain his spring 2018 release date. Tanglewood's website has an interesting concept, and what's been presented so far looks most promising. The game's has been silent of late, but we have a feeling Phillips is keeping quiet until he has something major to reveal.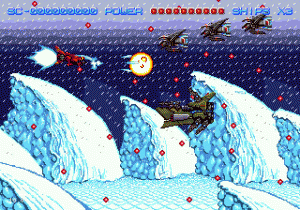 What kind of list of upcoming Genesis titles would it be without a shmup? 1985 Alternativo first showed off its side-scrolling shooter way back in 2013, and the game has kind of slipped off the radar. The developers showed off a video update at Gamescom in August 2016, but there hasn't been much more since then, except for a work-in-progress video that surfaced last year. That video showed more detail and a smaller ship sprite (one of the criticisms of the earlier versions). I'm interested in finding out what the footage of the main character on foot, run-'n-gun style, means, and the game is looking very good thus far. The graphics are sharp, and the soundtrack is amazing. We're hoping that it hasn't been shelved, as the images and videos released showed some impressive progress.
These are only some of the anticipated projects we hope to see soon. We could probably fill another article with some of the other homebrew and hack projects in the works, such as the Genesis ports of Shinobi and Gradius. What titles are you looking forward to? Sound off in the comments below or in our forum!