Her voice is instantly recognizable to anyone with a Sega CD. Boot up your copy of Sonic CD and the famous theme song washes over you like a wave of sound. Sonic Boom has gone on to become one of the most famous themes in Sega gaming, and Sandy Cressman, together with her group Pastiche, is one of the people who gave it life.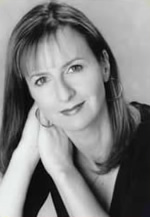 Beginning with the R&B/jazz trio Pastiche and evolving to later include other groups like Homenagem Brasileira — a Brazilian jazz group, and Jai Uttal and the Pagan Love Orchestra — an East Indian jazz/rock band, Cressman has devoted her life to music. She has recorded numerous soundtracks and jingles for a myriad of companies, including Isuzu and NesCafe, and has lent her vocals to such stars as Eddie Money and Michael Spiro. Cressman currently teaches voice and vocal technique at the Music Center of San Francisco and at her home studio.
She has run an incredible range of musical styles, but to Sega gamers she and her bandmates will forever be known as the voices that sang that wonderful opening line If you try, you can fly, you can reach the other side of the rainbow…
Sega-16 was lucky enough to spend some time with one of the shining voices of Sonic CD.
Sega-16: You have an interesting musical background. What are some of your influences?
Sandy Cressman: Musical Theatre, '70s folk (Jackson Browne, Joni Mitchell, Bonnie Raitt), all Brazilian jazz artists, Sarah Vaughn, Carmen McRae, Lambert, Hendricks & Ross.
Sega-16: Tell us a bit about Pastiche.
Sandy Cressman: Pastiche is a vocal group–we started out as a quartet and then became a trio after our first four years together. We have recorded three CDs, most recently one in 2001 for Summit Records. We started as a vocal quartet with a band, then did a lot of trio a cappella work, including a lot of studio vocal section work.
Sega-16: Sega CD owners still remember with awe that opening sequence in Sonic CD when the main theme began. How exactly did you come to do the vocal work for the theme?
Sandy Cressman: I believe Spencer Nilsen came to know us through our work as backing vocalists with rocker Eric Martin (Mr. Big). For the theme song, Spencer had come up with a rhythm track and partial melody, then told us about his concept for the song and about the game. Jenny Meltzer, Becky West and I collaborated on the lyric and adapting Spencer's melody.
Sega-16: Did you have any prior experience doing game music?
Sandy Cressman: I think that prior to this, we had done some music for a Broderbund game, Orly. The producer, Wayne Wallace, liked using the vocal group sound on some reggae-influenced music for this little Jamaican girl character Orly.
Sega-16: How did it feel, composing music for a video game, as opposed to the pop/jazz style Pastiche is known for?
Sandy Cressman: It was a lot of fun, very creative. It was a challenge to create exciting music around a game.
Sega-16: What was it like to work with Spencer Nilson?
Sandy Cressman: Spencer was great to collaborate with. He was very open to our ideas.
Sega-16: How did you come up with the song's lyrics? They fit so well with Sonic's character.
Sandy Cressman: When Spencer showed me the track for the song and the concept, I came up with the initial lines about "If you try, you can fly, you can reach the other side of the rainbow"….that started the concept, and Jenny and Becky took it from there, and together we finished the lyric.
Sega-16: How big a part did you play in creating the game's score?
Sandy Cressman: Spencer created rhythm tracks for the various parts of the game, and we began improvising together vocally over the top until we created parts that worked well.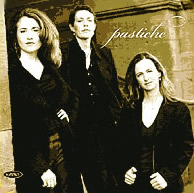 Sega-16: Any favorite themes from the game?
Sandy Cressman: I don't play the game, and it has been a long time. But I have the soundtrack CD and of course I love the theme song.
Sega-16: Have you ever incorporated your game music experience into your teaching?
Sandy Cressman: No, so far that hasn't come up, although I encourage improvisation, and that was a big part of creating the game music.
Sega-16: Have you worked on any other games since Sonic CD?
Sandy Cressman: Yes, I sang on the first Sims game–I am the voice of the "Latin" radio station, and also I sang some gibberish songs for the DJ module for the Sims. My kids love it when they hear the Latin station on the Sims radio.
Sega-16 would like to thank Sandy Cressman for granting this interview. For more information on Sandy, Pastiche, or any of her other musical projects, please be sure to visit her web site.