My, how things change. By now, it seems like the site's been around forever, which is a far cry from how I felt last June. In the span of a single year I've gone from considering the site to be a new and exciting adventure to not being able to get through my day without thinking about it. I guess I've finally begun to think of Sega-16 as a full-fledged part of my life, and that's a good thing, as it means the site is in no danger of disappearing any time soon. Documenting the Genesis has become a passion for me, and while we've had some detractors over the past year, I think we've done one heck of a job in bringing thoughtful and comprehensive articles to our readers and keeping our fellow Segaphiles happy.

Last year, I mentioned Sega-16's accomplishments up until that point. I had a few ideas for the next year, but I didn't think we would get so much done in a scant twelve months. The momentum we've picked up has been incredible, and not only are we gaining prestige, but we're also well on our way to establishing the site as the place for Genesis information on the Internet. Here's what we did over the last year:
Content has been consistent. Providing a minimum of three original articles a week is no easy task for any site, especially one that concentrates on a single console! To date we have over four hundred reviews and almost two hundred and fifty features (including almost fifty exclusive interviews). Our readers can count on us to offer them plenty of great articles to read on all aspects of the Genesis and its add-ons. Moreover, the Media Archive has thrived, with over sixty new print ads and twenty new video spots being included since last June. We're looking to eventually expand the archive to include magazine covers and other stuff, and we now have an incredibly deep base from which to start.
I have to thank our staff, both past and present, and contributors for all their help this past year. They've made Sega-16 a great place, and each has added his piece that makes us the great whole we are. Their enthusiasm and dedication have turned Sega-16 into a well-oiled machine that seeks to bring Genesis fans together. We encourage those readers who want to get involved to check out the Contributor Guidelines and send in a submission for a staff position or just to contribute. We want to hear from you!
Our readership has exploded. When Sega-16 first launched in 2004, we were getting a scant fifty to sixty unique visitors a day. As it stands, we're consistently topping two thousand daily. This growth has been in a steady climb over the years, as more and more people begin to notice us. The more people who read us, the more they'll spread the word. We're out to provide accurate and interesting content, and it appears that our readers agree with what we're doing!
Our prestige has continued to grow. Since last June, Sega-16 has been featured on the front page of such major sites as Gamespot, IGN, 1up, Kotaku, Joystiq, and Gamasutra. Our interviews with former SOA president Tom Kalinske and former STI designer Peter Morawiec made major waves across the Internet (both almost doubled our visits for their respective months), and we've been cited as a source in Genesis articles for two issues of Retro Gamer magazine. Not bad! We're also linked in almost every Genesis-related article in Wikipedia, which has helped our exposure greatly. For the coming year, we look to maintain this prestige and get the word out even more about what we're doing.
Our forums have evolved into a solid community. Sega-16's forum is a great place to share tales about Genesis games, as well as find information about connections and imports. We've developed a solid community over one thousand members strong, and we urge you to head on over and register if you haven't already. You'll find plenty of friendly people who are always willing to help out.
* * *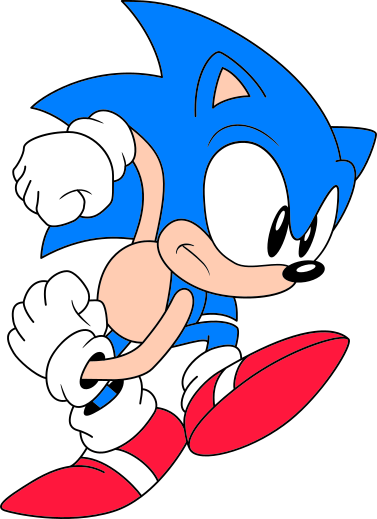 The future definitely looks bright for us, and we've got quite a few changes in store that will only enhance our readers' experience. As we get the database into gear, we'll be overhauling the reviews section in order to offer our readership the chance to contribute to a user score and even comment on a particular review. Look for some forum enhancements as well. Of course, we'll continue to bring you the quality content you expect from us, including our famous interviews and historials. There's still so much to talk about, and we're committed to leaving no stone unturned in our efforts to completely document Sega's most successful console.
I hope you continue to stop in and see what we're up to. There are plenty of comfy chairs, and the cooler's stocked with all kinds of yummy beverages and goodies. Sit down, take a load off, and read up on your favorite Genesis games. Let us continue to entertain you.