It's FRIDAY! In high school, friday was the prime night for dates, in college it was the night for parties, but regardless of age for many of us friday means one thing- PAYDAY.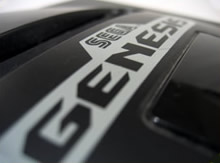 I remember when a new paycheck meant a nice chunk of change to spend on whatever I wanted. Want to go to the movies three times this week? Sure. Don't have the money for that burger? It's on me. Hey buddy, can you fill her up with super unleaded? Boy those were the days!
Now I'm in college, with loans, rent, bills, gas, and a girlfriend to consider when Friday shows up with that lovely piece of paper. You work hard for your money (I'm not making the song joke here don't worry) and after paying your bills and coming home after a hard days work, you deserve to have a little time to yourself to relax and have some quality time with your good buddy Genny.
He's a faithful friend really; he never kicks you when you're down, won't eat the last piece of pizza, and the other day mine cut the grass. The bottom line here guys is when it comes down to it, your Genesis deserves the best. Do you really think your buddy wants to spend all day playing Back to the Future Part III? From time to time you have to throw him a bone or two to keep his library fresh. If you take care of him he'll take care of you.
So when you've finally managed to scrape up a few extra dollars for a few games, where do you go? Amazon? Ebay? Both are excellent choices. However when spending your hard earned money, wouldn't you like to be sure you're getting the most bang for your buck wether than just making a quick purchase? This guide will do just that. So sit back and put that PayPal payment on hold for a few minutes-you may be surprised where the best deals can be found.
eBay (http://www.ebay.com)
You simply cannot mention internet commerce whatsoever without uttering this name. Since 1995, eBay has been allowing users to sell everything and anything via an auction format, including Genesis games.
The Good: The wonderful thing about eBay is that its inventory is constantly changing. Every single day, even every single hour, there will be a new item that is ready for you to purchase. Auctions quite frequently include pictures as well so you not only have an idea of what you're buying, you know exactly what condition it is in. Ebay users are also given a feedback rating giving you an idea of how reliable your seller is, so there is no need for you to worry about them running away with your money. In my nine years on eBay, I have yet to have a seller who didn't ship what I ordered, so the feedback is quite accurate in my opinion. There is also a wide variety of payment methods with eBay, it differs from seller to seller; however the options include cash, money order, personal check, PayPal, and even credit card.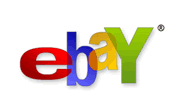 The Bad: One problem with eBay is that it tends to be pricey. Although you can find games of all kinds on eBay, most Genesis games are usually rare or special in some way or another, and as a result, more expensive. You can defiantly get some great deals on eBay, thats for sure, however chances are if you're looking for a common game, it can be found cheaper at another location. Sellers may also charge whatever they want for shipping, unlike Amazon which offers "shipping credits." It is not uncommon to win an auction for a game for five dollars, only to get slapped in the face with a four dollar shipping fee plus a required two dollar insurance fee. Suddenly that five dollar game turns into eleven. After buying three or four games this way, your wallet is bound to take a hit. When bidding on eBay you also must be wary of bidding fraud (sellers raising the price of their auction by bidding with another eBay ID) as well as numerous "sniping" programs which steal the auction out of your hands at the last second. If you want to guarantee that you win your auction, you must more or less commit to its ending time, or you might miss out.
The Verdict:
Don't get me wrong, eBay is an excellent site, and you should definatly visit it often (espically if you are in the market for a system). However unless you're looking for something rare or what you want is not available anywhere else, I would recommend shopping around.
Amazon (http://www.amazon.com)
What originally started out as an internet bookstore is now one of the world wide web's largest and most popular retailers. Selling everything from Genesis games to gift certificates, Amazon is a site that is not to be missed when shopping for ANYTHING.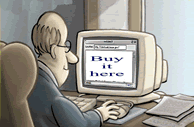 The Good: There are two methods when shopping on Amazon, buying from Amazon itself or the Amazon "Marketplace." The Amazon Marketplace is just like eBay auctions except they are exclusively in the "Buy it Now" format. Marketplace items can be both new as well as used, and here Genesis games come very very cheap. Without the hassle of bidding, there's no worrying wether or not you'll get the item, just place it in your cart and its yours. Most sellers offer multiple shipping methods and work to combine shipping, so buying two or three games from a single seller can really pay off. You can also make a wish list to send to friends, ship to different locations, and even read reviews of games before you buy them (after checking out Sega-16 first of course =) ).
The Bad: Although Amazon does accept numerous methods of payment just as eBay does, many of its Marketplace members do not (which is who sells the Genesis games). If you want to do business with these guys a credit card is required (which only Amazon, not the seller, has access to). Rarer items are a little harder to come by here then they are on eBay, although when they do show up they are usually more expensive due to the high amount of commission taken by Amazon.
The Verdict:
Amazon is a great site to find excellent prices on games. From rare to common, Amazon always seems to have what you're looking for. Reading reviews on the games right on the site is also helpful and there's even lists such as "My Favorite Genesis RPGs" that may help point you in the right direction when looking for a new game. A site that is easy to browse, cheap, sports realistic shipping charges, and without the hassle of bidding defiantly deserves a spot among your top Genesis game sources.
Zunafish (http://www.zunafish.com)
This website is a little less known than the above sites, but it most certainly gets the job done. Zunafish has be mentioned in multiple publications, both paper and on the internet, and is slowly growing in popularity. Unlike eBay of Amazon, buying is not what happens here. Zunafish is a trading website offering books, cds, dvds, and of course, video games.

The Good: Zunafish is cheap. REALLY cheap. The only exchange there is of actual money is through you and Zunafish itself which charges a whopping one dollar service charge for putting you into contact with someone you have a agreed to trade with and shipping costs. You simply create a list of the games you are willing to trade and then browse other users lists to propose trades. I know many of you are gasping at the thought of trading away a game, but what do you with those games you either hate or don't play anymore? Lets face it, sometimes you want a new game and are a little short on cash. Whatever your circumstance may be, Zunafish allows you to get a new game for as little money as possible. Zunafish doesn't have the largest selection of games, however there are sections for Saturn, Genesis, NES, SNES, Dreamcast, and even Atari.
The Bad: Trading can be quite difficult since the owner of the game you want must select from one of the games you have. This sounds rather simple, but it really doesn't matter if you manage to find what you want, if you don't have something to catch the eye of the other trader, you're pretty much out of luck. Because of this, and the fact that Zunafish is not very well known, this site is best used simply as a way of getting rid of games you no longer want.
And my friends, I have saved the best for last:
Collectors Cards and Games (http://www.collectorscardsandgames.com)
A nice web based game store based out of New Jersey, Collector's Cards and Games has been my number one Genesis site for nearly a year. Whenever I need to pick up a game for a reasonable price with quick shipping, this is where I come.
The Good: I'll try my best to keep this section breif, because quite frankly this site is amazing. They have games for not only the Genesis but the Master System, 32x, Sega CD, Saturn, Dreamcast, Game Gear, and even the Pico. They also cover EVERY Nintendo system as well as current systems. If you play games you need to come here. There are currently over twelve pages of Genesis games, both new and used, in every genre imaginable. CC&G also sells systems, controllers, replaces batteries in your games, and even lets you trade games in for store credit! Shipping is done via USPS Priority Mail (which is always combined), and emails are promptly returned should you have any questions. Visa, Mastercard, Discover, PayPal, and even Google Checkout is accepted so there are is a multitude of ways to get your games fast! With reasonable prices, quick shipping, and friendly service, what more could you ask for?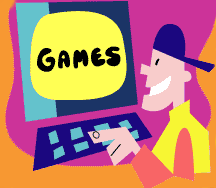 The Bad: Not much to talk about here! All of your purchases can be insured by PayPal, returns are accepted, and orders are typically sent out the next day after you confirm. I love this store.
So there you have it. A guide to help you in your pursuit of a game when you have a ton of money, a little bit of money, and even close to no money at all! Which website is best? It all depends on what you're looking for. While these websites offer new and complete games, I wrote this guide with the goal of helping you get the most amount of games for the least amount of money. However it can be used either way, and wether you plan on having a collection of complete games or cart only ones, I hope it helps you in your quest.
Let the shopping begin!