As Sega-16 rounds out its fourth year, I can look back and be satisfied at all that we've accomplished. There may have been few ground-breaking changes in the last twelve months, but that's to be expected, since the site is established and running smoothly. Most of the major hurdles faced by a new gaming site come within the first year, and most don't survive past the first six months. We're well past that point, and now we can look on to getting bigger and better.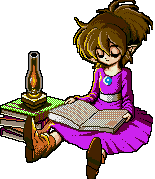 And we've taken great strides towards that end. This past year has seen some great things for Genesis fans, and Sega-16 has been there for it all. Here's what's happened since June 2007:
We've maintained consistent content. I started last year's retrospective with this same point, and to me it's the most important one a site can boast. A website must be judged by its content, and a pretty design is just that if there's nothing to back it up. This year marked a continual stream of staff and contributor articles, some new feature series, lots of great interviews, and all the great stuff Genesis fans want to see in a site devoted to their favorite console.
As always, we encourage our readers to submit articles or even join the staff, and our Contributor Guidelines and Review Manifest have been tweaked to ensure that our readers have a clear idea of what to expect of us. It is vital that they know our mission and what we stand for, and we want everyone with a love of 16-bit Sega and beyond to feel that they are welcome to participate. Remember, Sega-16 is not a media outlet but a historical archive, and this monumental task is not one we can undertake alone. We need your help to ensure that all of our information is complete and accurate, and we want you to take part in what we do.
Our audience has expanded. Last year I was happy with our our readership growth, and that has carried over to this year. Sega-16 has grown beyond the niche of just being a fan site and has become large enough that people from all over the industry have come to read our content. I've been emailed by designers, journalists, executives, and a lot of old Sega corporate alumni. The response they've given me has been overwhelmingly positive, and it feels great to know that we're doing something that those who worked behind the scenes can appreciate.
We have a great and thriving forum community. A friend once told me that site traffic does not necessarily equate to forum traffic. That's quite true, and once a site reaches the point where both are on par, it can safely be said that a successful community has been established. All sorts of great new members have come to the forum this year, from older gamers to businesses, and we've had a great period of growth. Our regulars are as active as ever, and they've even managed to bring over (nag?) their friends into joining.
One thing that I am especially impressed with is the amount of young forum members we've gained. It's heartening to see people who were weren't even born when the Genesis was launched come to the site and actively participate in the discussion. Getting the new generation of gamers into retro consoles can be difficult, and I'm impressed with how successful we've been at passing the torch.
We've gained a reputation in the industry. Not only do the fans like us, but the big fish have taken notice of us as well. Retro Gamer magazine recently interviewed me for their "site of the month" feature, and companies like Namco and Capcom have added us to their press lists. These last two companies have granted us interviews (check out our interview with Namco about the new Splatterhouse and be on the look out for our upcoming Commando 3 interview with Capcom) and press privileges for future articles. This is a big deal, as publishers are reluctant to deal with smaller sites, and establishing press credentials with them means we've moved up to a bigger league. I've already made ties with Sega itself, and getting noticed by more companies means faster and easier coverage of any new Genesis-related properties that come out in the future. I intend to make spreading our name in the industry a major objective for this year, and so far we're off to a great start.
We've upgraded and tweaked the site. It might not sound like much, but we did some restructuring behind the scenes this year. The site moved to a database (it's about time!), which makes uploading articles and updating a breeze.
We also upgraded the forum to the latest vBulletin software, which gives our members more features and better security. We'll be adding two new forum skins shortly, which should satisfy all the different preferences people have about text and backgrounds.
* * *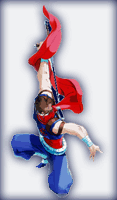 Some people have asked me how long we can continue to cover only the Genesis and its add-ons. After all, it's been four years already, and content is sure to dry up soon, right? Wrong, my friend. Even with the almost five hundred reviews we've posted, less than 40% of the combined library has been reviewed. There are also countless feature topics to write and a ton of people we haven't interviewed. It's extremely doubtful that we'll run out of content in the next two to three years, let alone this year. But don't worry, Sega-16 isn't going anywhere once we've reported on everything Genesis. We will eventually branch out to include Sega's other consoles as well.
I appreciate your readership, article contributions, and feedback. I have had to turn down some offers of monetary support, but that's just because I don't think our readers owe us anything. I gladly pay the full cost of maintaining the site and forum, and I refuse to put ads on the site or charge anyone for anything. This site is a labor of love for me, and my satisfaction from sharing it with you is payment enough. Stick around, and let us continue to show you that we're worth your time.