By the end of this month, Sega-16 will pass the half-decade mark. That's pretty important for a small fansite that covers a single console. With all the time and work that goes into the site, it can sometimes be a shock to see just how much has been accomplished, as one tends to spend so much time producing content that the actual volume of it tends to escape one's notice. That's why this yearly spiel is so good for me; it lets me step back and actually reflect in writing about all that's been done over the past twelve months.
And while the first year or so of a site is most likely its most hectic, the later ones still have their share of activity. During this past year, Sega-16 has taken steps that may seem small, even insignificant to the average reader, but their combined effect will definitely make a great in the near future. We're already seeing the fruits of our efforts from the past two years, and as our relationship with publishers and the mainstream press grows, the site will be springing up more and more.
So exactly what's happened this past year? Well, let's go over the list, shall we?
We've kept on keepin' on. Our review schedule has been consistent for almost three years now, and thanks to the diligent efforts of our staff and contributors, we haven't missed an update since implementing the two-review-a-week rule back in 2006. We had to scale back our feature updates, but there's little one can do against that annoying little thing called "real life." I like to look at the glass half full, though. Since most features require more research and detail than a review, having one a week gives each more time to shine in the spotlight.
We actively encourage our readers to contribute reviews and features. Those who want to join staff have only to submit a writing sample via our contributor's page. But please, try not to do so unless you are truly committed to writing for us. Being staff goes beyond the novelty many tend to feel shortly after they join, and unless you're willing to provide the grueling one review and one feature a month (sarcasm, BTW), then please stick to contributing. Either way is fine for us!
Our database of Genesis information is second to none. By the end of August 2009, we'll have over six hundred reviews and four hundred features posted. Think about that for a second. That's a thousand articles in only five years. We're on pace to eventually cover the entire Genesis and Sega CD library, and the 32X is only a few games from having a complete review section. Our feature section continues to grow with great articles and interviews from all spectrum's of the Genesis universe. Our readers are very involved as well, and the Reader Roundtable feature has had consistent participation since we started it almost four years ago. It should be hitting the big fifty in mid 2010, which will be an awesome thing to see.
Our reputation now precedes us. Where before I used to be happy that publishers and developers simply decided to speak to us, things have grown to the effect that I'm now actually getting approached by them for coverage. This is a major step, as it shows that people actually do care enough about the Genesis to give the site a voice the major companies can hear, and it also shows that there is indeed respect for the little sites like us – when they maintain a professional attitude. I've always viewed Sega-16 as a historical archive that operates like a media outlet, something that allows us to sustain our mission in the lightning-fast world of the Internet. Those who worked on the Genesis, as well as those who deal with its back catalogue, are seeing that we are the real deal (sorry Evander!), and we're dedicated to serious and comprehensive coverage of Sega's most successful console.
Currently, we're busy talking with several publishers about content, and we hope to maintain and grow our relationships with them. Now that the lines of communication are open, it's up to us to keep them that way and provide fair and comprehensive coverage of all the Genesis properties that are re-released or receive sequels. Hardware is a big part of our coverage too, and we're already working with companies like Innex to get the complete hands-on story on all the new Genesis clones and related machines that are released.
The forum is alive and well. People have come and gone over the years, but the forum endures, and the community there is so dedicated and gung-ho about their Genesis that their knowledge has been cited across the Internet. I've come across message boards and sites all over the place that direct curious Genesis seekers to our forum. Why, just this month we made headlines about one of our members great reproductions, despite him having posted the information on another forum first! People obviously know where to look for everything Genesis!
* * *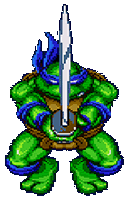 With all we've accomplished, it would be easy to just sit back and relax. That's not us though! We have a ton of stuff planned for the future of Sega-16, ranging from some cool upgrades for the site's functionality to even coverage of other consoles (that last one is coming, eventually). For the immediate future, I'd like to concentrate on making the site as convenient and user-friendly as possible, and that entails some work for the main page and navigation bar. The forum will also be undergoing some upgrading, and I may even toss in a new skin for our loyal members. All of this comes to you free of charge, as I maintain my stance of not accepting monetary donations of flooding the site with ads. As long as I can continue to pay for the site without problem, I will keep it free and uncluttered.
As always, I thank you, the reader, without whom none of this would be possible. I appreciate your articles, screen shots, art, and everything else that I receive on an almost daily basis. Most of all, I appreciate your feedback. Sega-16 is what it is because the readers have spoken about what they wanted. It's why we redesigned the site, added the comment feature to reviews (look for that in features soon!), and all the other additions we've made to make the experience of reading Sega-16 as special as possible. I do hope you'll continue to visit us to see what we have in store. Trust me, it will be worth the wait.