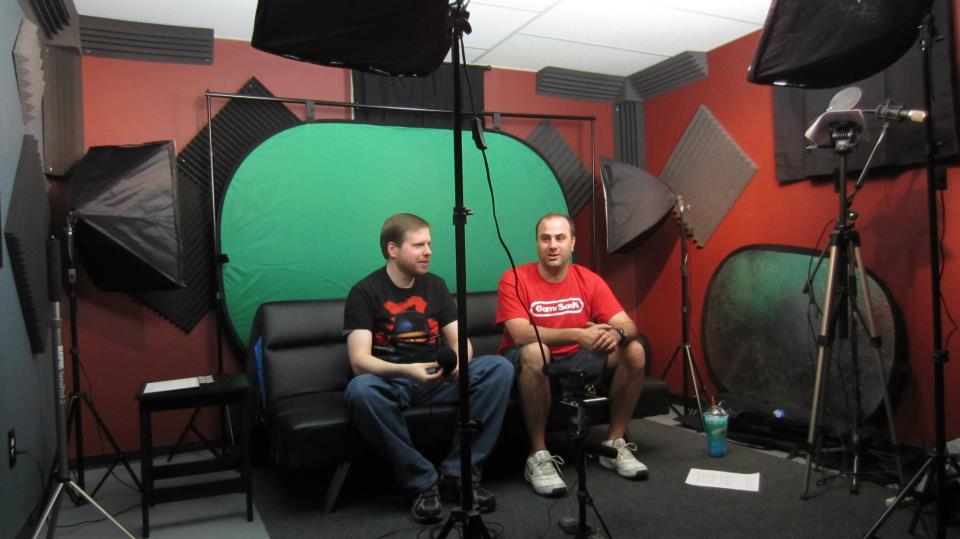 Another weekend update for us! We usually save features for Thursdays, but this one was too special to hold off.
Fans of review video shows that haven't yet checked out Game Sack are missing out on one of the best series of its kind. Dave White and Sega-16's own Joe Redifer get together every two weeks to talk about all kinds of gaming-related goodness, and no console is left untouched. Everything conceivable is discussed, from retro gaming on HDTVs to and the show benefits from Joe and Dave's incredibly large game libraries and sharp filming skills.
Game Sack originated in early 2011 when Joe (a video editor) and Dave (a diehard retro gamer) decided to pool their talents and game collections to show fans all the gems they're missing out on or the bombs they need to avoid. Tired of how many videos series potentially mislead viewers by showing them games running through emulation, Game Sack only uses real hardware for its videos. This is made possible thanks to the large collections of both Joe and Dave, along with Joe's excellent film editing talents, which ensures excellent production values.
An interesting dynamic to the show is that while Dave is a bonafide Nintendo fan, Joe is a Sega man. They play off each other in a manner that's never offensive but serves as a solid reminder of where game loyalties once lay (and still lie, for many in the retro scene). Yet even with their preferences, they still know when to acknowledge greatness. It's refreshing to hear a Nintendo fan recognize the greatness of Master System games and a Sega enthusiast talk about enjoying SNES games.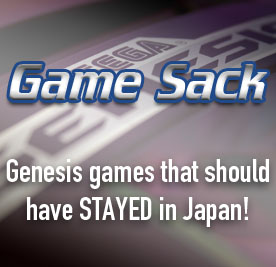 This week's show is special to us because it's an all-Genesis episode. The duo have gathered together Genesis games that never should have left Japan, and they're going to use analysis and actual gameplay footage (all shot on real hardware) to show why these are titles that should never touch our beloved console. A ton of games are included in the video, and those who thought that most bad Genesis games came from western developers are going to be surprised.
As fans of Game Sack, we here at Sega-16 enthusiastically await each new episode, and we enjoy talking about the games in the show's official thread in our forums. Joe and Dave are always there to discuss the latest episode, as well as answer any questions about their collections and filming in general. It's a great way to see how such a show is made and a treat for retro gamers in general. Head on over to Game Sack's thread in our forums or its YouTube page to post your questions,  comments and requests for future episodes.