This interview with Sega chairman and president David Rosen and arcade distributor Esco Trading Co. president Hayao Nakayama originally appeared in the November 15, 1978 issue of Game Machine magazine. It discusses the new relationship between the two companies, one that would ultimately lead to Esco's absorption by Sega a year later and Nakayam's rise to leadership of the game juggernaut. It's a fascinating glimpse into the early business history between Rosen and Nakayama and their views of the arcade industry at the dawn of its Golden Age.

During the 16th AM Show, there was a lot of significant news this year, but one item, the Sega announcement (October 18th) that "Esco Trading will become a subsidiary of Sega Corporation," was only an outline. Therefore, this paper decided to ask Mr. Nakayama, president of Esco Trading, Mr. Rosen, president of Sega, and Mr. Miura, director of Sega, for more information on the details of the agreement, and decided to interview them at the close of the AM Show for the reference of our readers.
The two companies have been discussing this change since May, but until the announcement was made, various speculations were rampant in the industry and many people misinterpreted the news. However, I believe that this article will dispel many doubts, but at this point, the two companies have reached an agreement to implement the project by January 1st next year, and further detailed arrangements are expected to be made before the project is realized.
Game Machine: I understand that you are now under the umbrella of Sega, but could you be more specific about that?
President Nakayama: We're not bringing them under Sega's umbrella. However, in the same way that Sega acquired 100% of Gremlin's stock, in the case of Esco Trading, it will also be acquiring a 100% stake in the company in January of next year. To be clear, it is an acquisition. In this case, however, the point is that I will be co-chairing the project with Mr. [Duane] Blough. However, since I will be in charge of marketing, I think I will be doing most of the socializing with you.
Game Machine: So you are in charge of all sales-related activities?
President Nakayama: In the broad sense of the word, sales, but I don't mean standing on the front line selling products. So it's not just about sales but also about marketing.
Game Machine: What is the organization of Sega Corporation?
President Nakayama: In Sega's organization, Mr. Blough is actually the executive vice president, and Mr. Miura is a director.
Director Miura: Yes. There are two full-time directors. There are also several part-timers.
Game Machine: Who are the full-time directors?
Director Miura: Mr. Blough and myself.
President Nakayama: That's right. There are only two, aren't there?
Director Miura: Then, of course, there's Mr. Rosen, the president of the company in the United States.
Game Machine: Is President Rosen full-time or part-time?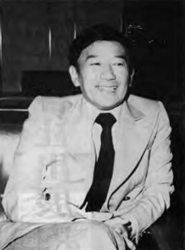 Director Miura: He is part-time.
President Nakayama: So, in terms of organization, it's interesting. The president of the company is a part-time employee. He is concurrently working for a company in the United States. So, the representative power is left to the vice president, you see? So in this case, it is a joint representation.
Game Machine: I understand. Then what will happen to Esco Trading?
President Nakayama: Esco Trading will remain the same. Of course, the capital structure will be different. Up until now, the capital structure consisted of myself and my family's shares. Now it will be Sega's capital structure.
Game Machine: What will happen to the executive organization?
President Nakayama: Well, that's the most important thing. This, of course, is why I intend to appoint the representative director and the executive team after consulting with them. I haven't reached a final decision with President Rosen yet, but my current feeling is that I would like to see Mr. Miura of Sega and Mr. Mori of Esco Trading join forces as co-representatives.
In any case, this has not been officially decided yet. However, what I can say is that we will not bring in anyone from outside, but rather, we would like to select people who are capable from within the current situation of Sega and Esco Trading.
Game Machine: How about yourself, Mr. Nakayama?
President Nakayama: As for myself, it's not that I can't be a representative director and serve as both, but for personal reasons, I'm not going to be a representative director but rather a chairman or something like that for the time being, and I will continue to manage the Esco business as before. As for Esco Trading, I will be fully prepared to make sure that my work for the Sega company does not cause a drop in efficiency or performance compared to the past.
Game Machine: How does Esco Trading handle Sega products? For example, would they only accept Sega products?
President Nakayama: It's the other way around. Our current thinking is to avoid dealing with Sega products as much as possible. We want to focus mainly on our own products. If we deal with Sega products, there will be no point in keeping Esco Trading. Therefore, we would like to handle the products of other companies as much as possible.
Game Machine: So you're saying that Sega will remain as a completely separate company?
President Nakayama: In a sense, it's a completely different organization. So, the idea is that there will be competition there.
Game Machine: So, it is safe to assume that Esco Trading will continue to operate as a distributor for the future?
President Nakayama: The operator's expectation of Sega is that the company will continue to release good products as a manufacturer. Therefore, that's the kind of thing we need to bring about at Sega, and we, as a distributor, will support the good products of small manufacturers. We would like to be in a position to handle good products for the benefit of all operators and to spread them.
Game Machine: So, as far as Esco Trading is concerned, you will continue to be active as a distributor?
President Nakayama: Yes, that's right. I mean mainly distribution. At the same time, we are going to do operations as well.
Game Machine: What happens from the standpoint of the Sega conglomerate?
President Nakayama: As an example, the Empire Corporation in the U.S. is the largest distributor, but it is capitalized by the Bally Corporation. Despite being a Bally company, they are also a distributor for Atari, their biggest competitor, so we would like to keep it that way for Esco Trading. We want to work freely as an independent distributor, not as a Sega distributor.
Game Machine: What is the direction of Esco Trading as a distributor?
President Nakayama: Until now, in Japan, the distribution system of manufacturers, distributors, and operators had not been clearly established. However, I am proud to say that Esco Trading may have managed to establish the system of distribution for the first time. Therefore, I would like to develop this in a clearer form. I want to clarify this opportunity.
Game Machine: Are there any issues with internal personnel rationalization at Esco Trade and Sega?
President Nakayama: There is no personnel rationalization. We don't have enough manpower. On the other hand, whether or not to do personnel exchange is a question for the future, though. Whether or not to introduce new blood into the organization is a matter for the management, so the superficial organization will not change.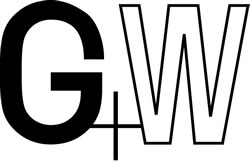 Game Machine: By the way, what is the relationship between Gulf and Western (G&W) and Sega?
Director Miura: The official registered name of Sega Corporation of America, usually referred to as Sega of America, is Sega Enterprises, Incorporated. Gulf & Western owns 95% of the shares and Sega Enterprises, Incorporated holds 100% of the shares of Sega Enterprises Co., Ltd. in Japan.
President Nakayama: In other words, Sega Enterprises, Inc. originally decided to go public in Japan or in the United States in order to list its shares. I heard that there were some difficulties for a foreign company to go public in Japan, so we went public in the U.S. However, the exchange between Japan and the U.S. is progressing rapidly, so if I think that Sega's stock is about to rise, I will encourage the general public to buy it as well. Our company is a public company by nature, so there is no perfect word for it in Japanese. It is a public company because it is listed on the stock exchange. So, I think that the sense of trying to do this with the will of a single individual is weakening.
Game Machine: It seems that you have been discussing this project since about May, but are there any specific points that you would like to further refine in the future?
President Nakayama: No, I don't think there are any more points to discuss. We've already talked about the basics, so it's just a matter of procedures and administrative level issues.
Game Machine: Have you made a formal contract? The specific date is…?
President Nakayama: A formal contract is not official until the stock is bought and sold, so a formal contract will be made when the prospect of such a contract is realized.
Game Machine: So, at this point in time, you've given your consent?
President Nakayama: Yes, that's right.
Game Machine: Please tell us about your own outlook.
President Nakayama: What I myself would like to do after joining Sega is to further demonstrate the trust and power of Sega, and to enrich the industry as a whole. I don't want to just offer lip service and dress things up, but I want to find out where I stand and what is the basis of my existence. For example, I strongly believe that the country is the largest, the industry is the smallest, and a company is the next largest. Therefore, if the industry as a whole becomes more powerful, it will be more powerful for the global industry, and it will also be more beneficial. I would like to work with this in mind.
Up until now, the idea of "for the sake of the community" was just pretty words. For example, when it comes to the problem of copying, there is no point in just laying out the usual public stance. What is the best way to solve this problem from the standpoint of the industry? It's hard to do this just with Esco Trading staff, as they are busy with their own work, but now that we have many staff members, I would like to be able to help them in any way I can.
Game Machine: What will be your relationship with Taito, other companies, and Sega?
President Nakayama: It will be the same as before. It's just that we have a partner, so we have cooperate with each other. I also have a request for trade publications such as yours. I have goals for the future, such as creating a new wind for the industry and a new way of life, but I will take responsibility for my work as a representative director of Japanese people who have grown up in this industry. At the same time, we will create a new form of industry. In addition, we are currently facing various problems, such as the copying problem and the problems with obtaining electricity, and I would like to solve them one by one in a realistic manner. In order to do so, I would like to ask for your cooperation.
President Rosen: It is important to note that the industry in Japan has become much larger. The industry has changed a lot over the past five or ten years. And of course, each company has to adapt to the new situation within the industry. The combination of these two companies is one such example. The Japanese industry has become more mature by international standards. Technologically, it has made a lot of progress. The business is also changing, just like in the US and Europe.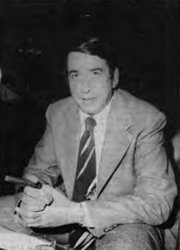 Game Machine: How strong is the industry in Japan compared to the United States and Europe?
President Rosen: Japan is in an advantageous position compared to other countries, in terms of population density. For example, in Europe, the industry is developing in two countries, France and Germany, but France has half the population of Japan. In that respect, Japan is in a strong position. Also, as far as game machines are concerned, flippers are more popular in France, probably more so than Japan. However, for the popularity of TV games and table games, Japan is number one in the world.
Game Machine: It seems that Sega has not released any hit machines recently. I know this is difficult to answer, but…
President Rosen: Our company has made a lot of electro-mechanical and electronic game machines in the past, but last year we concentrated on flippers [pinball] and produced a lot of good flippers. We have been concentrating on TV games for the past six months, recognizing that TV games are currently a big hit and are booming. In the sense that we missed the boom, it means that we haven't had any hit products recently.
Game Machine: Will Sega continue to import good machines from other countries?
President Rosen: Of course, if it's a good machine, we'll keep importing it.
Game Machine: If that happens, won't it mean that Sega will be competing with Esco Trading?
President Rosen: That could be a conflict from time to time. I think that would be better for the operators and for the employees of Sega Corp. and Esco Trading.
Game Machine: Finally, what are your thoughts on the future of the amusement machine industry?
President Nakayama: In terms of global market size, the United States, Japan, and Europe are the mainstream, with the United States and Japan taking the lead. It is only in the U.S. and Japan that new concepts for games can be obtained. So, in that sense, the position of the Japanese industry is very important in the world. On the other hand, if you look at the U.S. industry, the only powerful companies are Bally and Atari. However, Bally is now focusing on casinos, and although they are not neglecting the game machines, their power is rather declining. So at this point, I would like to see Japan make an effort so that the Japanese industry can lead the global industry. Until now, the US has been ahead of Japan in terms of volume and manufacturers.
Game Machine: So, from now on, it will be a global development?
President Nakayama: That's right. Our development in Japan also means the development of the Japanese industry, so of course we want to work in an international way.
Game Machine: Thank you very much for your time.
Thanks to Andrej Preradovic of translationsplusplus for his help with this article.