January 4, 2013 at 2:28 pm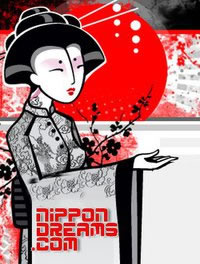 As a retro gamer living in Germany, it sometimes feels like this country is something of a diaspora when it comes to gaming: Scouring the Internet, it appears that this country sports less stores per capita specializing in video games than, for example, France or England do. This, of course, has some very noticeably influences on pricing, especially when you're looking for used games. The cost for old video games can sometimes border on the ridiculous, to a degree where it becomes far cheaper to buy your games directly in the UK or even Japan and have them shipped to Germany than to try and buy them locally, even if these are rather common or new items. One example from personal experience: A fully boxed copy of a mass-produced (if latecoming) Mega Drive game like FIFA '98 usually has asking prices usually ranging from 10 to 15 Euros around here. In the U.K., the game can easily be found for around one pound. One of the biggest German online-stores specializing on consoles and retro games (whom I'm not willing to name here) is probably also one of the biggest price gougers of them all: A single cheap repro six-button controller like the one produced by Tomee starts at 10€ (for comparison, on eBay you get two for seven dollars, or around 5,50 €), a used copy of Night Trap carries a price tag of nearly 120€, and the asking price for a used NTSC copy of Phantasy Star IV was at 225€ as of late! Not only that, but more than once I had problems with faulty hardware I got from there.
So it comes to much relief that every once in a while, you do stumble across a gaming store that not only specializes in classic video games, but is actually run by somebody who really knows his stuff! One of these shops is called Nippondreams.
How They Stack Up
Locations: Nippondreams is located in Munich, relatively close to the populated and busy areas of Ostbahnhof ("Train Station East") and Rosenheimer Platz. It opened its gates in 2004 and is pretty much the only store in town that mainly concentrates on imported and classic video games. Though there are a few modern gaming stores around here that, next to concurrent titles, also carry a few games for older platforms, Nippondreams is focusing more on the import- and retro-side of the business. Most of the business is nowadays run from the webshop (at nippondreams.de), but there is also a single store with a small staff – most of the times the owner himself is running the counter. Opening hours are Mo. – Fr. from ten a.m. to seven p.m. and Saturdays between twelve a.m. and four p.m.
Selection: If you're looking for games from the 16-bit era and upwards, this is definitely a place worth checking out. All the popular consoles can be found there, as well as a very decent selection of games.Fans of 8-bit systems have it a tad harder, though. The selection of stocked games for NES or Master System is rather small, Atari VCS games usually aren't at hand (though there may be the odd console available). On the other hand, they also stock items for the PC Engine/Turbo Duo, a rather uncommon platform around here. Also, even if an item isn't currently listed, it pays to ask if you're looking for something in particular. They'll send you a message when that specific title becomes available. So if you're willing to wait a while, chances are the game you're looking for eventually comes up. Aside from classic or retro titles, the store also specializes in Uncut import versions of concurrent games, or ordering limited special editions on demand – they even pre-ordered copies of Beggar Prince for a customer back when the game was still available. As the name suggests, one the strongest sides of Nippondreams are Japanese imports. So don't hesitate to ask if you're looking for original Dreamcast or Famicon games; they may not have them in stock, but chances are good they might find something for you.
Prices: Though they also do uncut- and import versions of current generation games, those deals are not always quite top-notch. It's the classic section where the pricing at Nippondreams really shines. The cost for games and consoles there is very fair, especially considering the general situation in Germany. The prices usually lie at the lower-end eBay rates, on occasion even below that. Don't expect any special deals or haggling down the price if you're not a regular customer though, because for the most part, the rates are as low as they can get. Sometimes they might sell you an item that has just arrived and they hadn't had time cleaning yet, in which case it's generally cheaper than usual (you'll need to be extremely lucky for that to happen, though). As already mentioned, if you're looking for something in particular they'll keep an eye out for you. The owner in particular really knows his stuff, and you can expect a fair deal if he's going to dig something up for you.
Service: Nothing to complain about here, the folks here are generally pretty helpful. If you're looking for something in particular, you can either opt to be notified when the store has the game, console, movie or whatever you're looking for in stock again, or let the guys at Nippondreams procure it specifically for you. If the chances of finding something are bad, they're honest enough to tell you. Consoles are cleaned up and repaired before they go on sale. The return policy is also fair, items can usually be returned within 14 days. The store also accepts trade-ins. As with the special orders, you can expect a fair deal here as well.
Worth the Trip?
If you're in the area, definitely. The store itself may not look like much at first, but it definitely pays to look around and ask. You can tell that owner and staff are all avid gamers who turned their hobby into their job. This is definitely the first address to check if you're a retro gamer in the Munich area. If you can't visit the city, you can create an account at the webshop. Don't be discouraged if the selection seems a bit small at first. If they don't have it, chances are they can get it! Also, as I said, stores specializing in classic and retro games are rare, and this one is about as good as they can get around here.