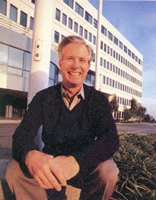 The August 1993 issue of the Spanish game magazine TodoSega spoke to then-President of Sega of America, Tom Kalinske. It's unclear when and where the interview took place, but the same issue also featured coverage of the June 1993 Consumer Electronics Show (CES) in Chicago, so it's possible the conversation took place there. In the interview, Kalinske discusses Sonic 3, the Sega CD, Sega's VR helmet, and the Saturn. It's pretty lengthy for a magazine review (three pages in the actual issue), and there are some interesting points made, particularly regarding Kalinske's contention about when and how to release a new hardware platform.
Sega is hot, there's no doubt about it. That's why our magazine couldn't miss the opportunity to interview the President of Sega of America, Tom Kalinske, who, in a friendly interview, gave us a heads up on the dream factory's new projects. Among them is a new 32-bit console called the Saturn that looks destined to leave all previous formats we've seen in the dust.
TodoSega: We know that the battle between Sega and Nintendo is probably more fierce in the U.S. than it is in Europe. What's the state of that struggle right now?
Tom Kalinske: From our point of view, its magnificent. We think we're going to sell around 6 ½ million Genesis consoles (the Mega Drive's name in the U.S.) throughout this year, and that would mean achieving 58% market share. It looks like we're dominating on both sides of the Atlantic.
TodoSega: Let's talk about some of the new products you presented this year at the Consumer Electronics Show (CES) in Chicago.
Tom Kalinske: I think that some of the games we're currently developing are truly astonishing. I think that the work we've done together with Virgin and Disney on the Aladdin project is truly notable. I saw the first images of this game a few weeks ago and it made a magnificent impression. Then, I saw it on its official launch day and it left me amazed. It seems that they perfected it and have added some great details. I think it could be among the best games that have been made for our console, either from us or by another publisher.
Sonic Attacks Again
TodoSega: We've also heard about a new Sonic title, but not exactly part 3. Is that true?
Tom Kalinske: Effectively no. I think there should be no confusion about it. I think the game can only be compared to one like Mario Kart. It's just a variant of Sonic, so it can't be considered the third entry in the series. In this case, we're taking advantage of Sonic's charisma and putting that in a pinball game, and that's turned a good idea into a great reality.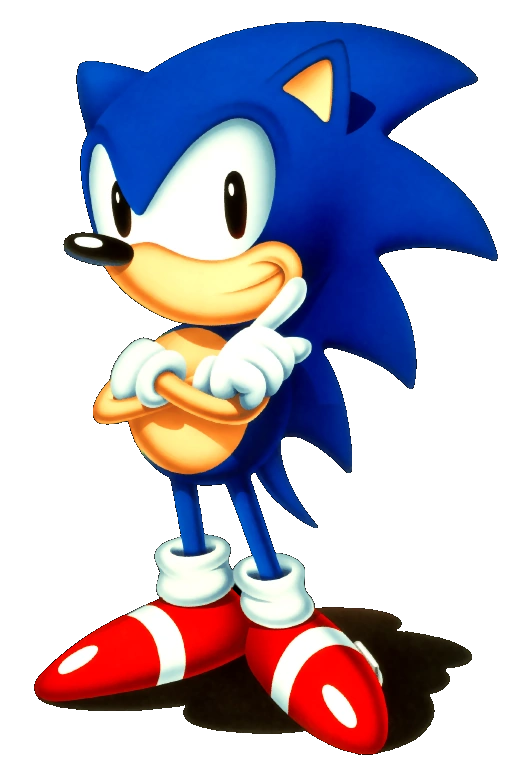 TodoSega: Being that the case, when will Sonic 3 come out?
Tom Kalinske: It won't be released until 1994, probably January.
TodoSega: [referring to Sonic Spinball] Is that why its launch date, which was supposed to be Christmas, was delayed?
Tom Kalinske: No, it has more to do with a conscientiously elaborated policy. January is a great month in the video game industry because of its proximity to the Christmas season, and we believe that it's the ideal time for releasing a blockbuster like Sonic 3.
TodoSega: Can you tell us something about the game?
Tom Kalinske: I could, but I'd probably be lynched…
TodoSega: Are any new characters?
Tom Kalinske: Yes, I can tell you that. Sonic has a new friend in this game.
TodoSega: But… what's going to happen with Tails?
Tom Kalinske: There's no need to be afraid, since he's still in the game. He's become an essential character!
TodoSega: Will there be any new enemies?
Tom Kalinske: We'll have to wait and find out.
Other Blockbusters
TodoSega: Ok… Let's go back to all the great releases coming this year. Is there any game you want to single out?
Tom Kalinske: Perhaps you've heard of a little game called Jurassic Park… Well, the game based on the movie is great. I saw the film recently and was terrified. It's one of those cases where the movie is better than the book, and the book was very good. In the game, you can take on the role of the doctor [Grant] or the velociraptor, which is supposed to be the "bad" guy.
The Sega CD version is simply impressive, with multiple cinematic sequences and even new scenes added. In the film, the characters mention a Dr. Bakker multiple times. He's a real person. Guess who our advisor on the game was? In fact, he appears in various scenes in the game to explain things about the dinosaurs.
I don't want to forget to mention a game called Eternal Champions, which comes out at the end of this year. It's a fighting game, but the characters are two or three times as large as those typically found in these types of games.
Of course, I have to mention our new Sega Sports division, for which we've created a new logo. We're doing everything possible to outdo ourselves with each new release. This is important, because Sega Sports represents 38% of our game sales volume. Next year, we'll be releasing new games for American football, baseball, basketball, hockey, racing, golf, tennis, boxing, and American wrestling.
TodoSega: What can you tell us about your European football projects?
Tom Kalinske: We're working on a game for that sport. I forgot to mention it because it's being developed in Europe, since they're more familiar with the sport over there than we are.
TodoSega: Will the game be sponsored by the World Cup?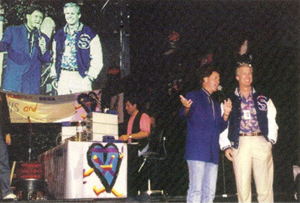 Tom Kalinske: I'm not sure about that. I'm under the impression that it will be, as we've gotten almost all the official sports licenses so far. We have the NFL, NBA, Major League Baseball, and the principal names in boxing. I can't believe that we would forget the World Cup.
The good thing about these licenses is that they've been signed by government representatives, which gives us access to all the teams and stars of those sports. Because of that, we've been able to include much more statistics, making the games more realistic. The same can be said of sports figures. We have all their stats and have included them in our games.
TodoSega: We know you often create games based on lovable characters like Sonic, ToeJam & Earl, and Ecco. Is there anything new on this front?
Tom Kalinske: Ecco 2 is currently under development, but it's going to take some time to complete. The first game sold so well that we've had to work really hard to improve on it. Otherwise, it wouldn't be worth releasing. We hope that the game will be on stores shelves in summer 1994.
TodoSega: At this show, you've also presented a new peripheral for the Mega Drive, the Sega VR. What impact do you think it will have on consumers?
Tom Kalinske: I think it will be an enormous step forward. Someone might thing that this has already been seen in arcade game rooms, but we have to keep in mind that these machines cost around $7,000 (over 800,000 pesetas), and what we're going to offer is a device that costs $200 (some 25,000 pesetas) that exactly reproduces the game room experience, which is a real success. Evidently, our machine isn't as good as the ones in arcades, but it's of sufficient quality to satisfy players.
TodoSega: What can you tell us about the evolution of the Mega CD? It seems like the first wave of titles for the add-on didn't make a lasting impression…
Tom Kalinske: Most of our new CD titles haven't been revealed because we're still filming parts for them. One of the most advanced is Jurassic Park, which I told you earlier looks superb.
There's another game that's still untitled but looks really promising. It's a boxing simulator that presents real video footage of the fighters at the moment they receive a punch. It's impressive how you can erase an opponent's smile with a solid left hook! We're also working on what could be a new type of Sega interactive movie. It's called Ground Zero Texas, and it has a ton of action and intrigue in the same style as Night Trap but better.
TodoSega: What about Sonic CD?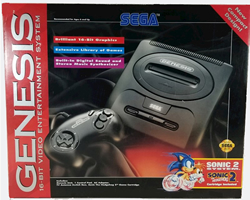 Tom Kalinske: We've haven't decided on a launch date yet. The product is really far along, but we want to introduce so many new things, like special movements and more stages, that it's still not clear when it will be finished.
TodoSega: Will Sonic Talk?
Tom Kalinske: That's always an interesting possibility, no?
TodoSega: At this show, the general impression is that the Mega CD has fallen behind the brand new 3DO, which will be released in the fall. Do you agree?
Tom Kalinske: Absolutely. The most important thing is price-to-quality relationship, and in that regard we're far ahead of the 3DO. Who has more experience than Sega with 32-bit products, when we've been in the arcade business for so long? The problem, I believe, is in offering the best quality for the most reasonable price, and at this moment we don't believe that anyone is in a position to accept that challenge.
Instead, what we're doing is improving our 16-bit machine, and our biggest achievement in that area is recently signing a deal with CinePak that will give us access to digital image technology very similar to that used by 3DO. With it, we'll be able to improve the quality of the digital images in our Mega CD games, which from now on will be full-screen and not just a small box. The color palette will increase from 64 to 512 and the image resolution will be much higher.
The truth is that when I went up to the 3DO booth and saw what they were exhibiting, I came to the conclusion that our stuff is as good and a less expensive. The 3DO will come out at $700 (more than 80,000 pesetas), and we're not prepared to sell any hardware for more than $500 (60,000 pesetas).
The Jump to 32 Bits
TodoSega: But you're working on a 32-bit console and we've heard that it's almost finished. Does the name "Saturn" ring a bell?
Tom Kalinske: Sounds like a good name, doesn't it?
TodoSega: Evidently, it means more than that to you…
Tom Kalinske: I had to admit that it does, and everyone knows that we could release a machine with those specifications tomorrow, but I repeat, the most important thing is releasing your products at the right time and with the right price. That's precisely what's keeping us from embarking on that adventure right now, and as a result, I don't think a new Sega console will debut until 1995. I think that instead of that, we're going to take advantage of the new opportunities afforded to us by the deal we signed with CinePak, which is going to make the Mega CD the best CD-ROM format on the market.
TodoSega: When Saturn – if that will be its final name – is released, will it be compatible with the Mega CD?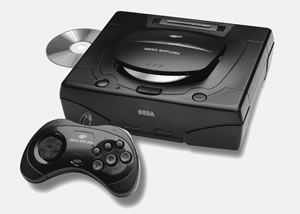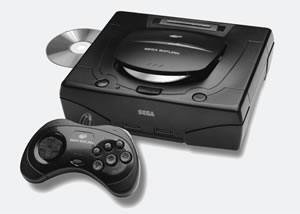 Tom Kalinske: I believe so. Backwards compatibility has been shown to be beneficial so far.
TodoSega: Will the console have a cartridge port?
Tom Kalinske: That's exactly what we've been discussing at this time. In the short-term, there are still great things that can be done on cartridge, but everyone knows that in the long-term that format is condemned to disappear. So, it's very complicated to make a decision in that regard.